CREATIVE WRITING
DIPLOMA COURSE
The author W Somerset Maugham said that "There are three rules for writing a novel. Unfortunately, no one knows what they are."
While true, novels have structures and patterns of characterisation and plot, narrative and dialogue that every author has to master. There are a lot more than three rules!
So, if your dream has always been to write a novel, then you've come to the right place. Our flagship Diploma course in Creative Writing has been designed to make your dream come true.
In association with the Creative Design School, Creating Writers is unique. For a start, our course has been designed and is taught by published authors, so we know what we're talking about.
It's also an immersive course that, step by step, takes you through all the elements that go together to form a novel, biography or factual book.
There are no set start or finishing dates, you can learn at your own pace, and you'll find the course challenging and fun.
In return, we'll give you the confidence to start writing your book, and the skills to do it well. We'll also encourage you to start writing some of it as part of the course.
Writing a novel isn't something instinctive. It's a process that has to be learned, so that you understand how the jigsaw of a book fits together.
We're also on hand every day to talk to you, both in one-to-one formal sessions, and informally at any time, to talk through any issues you might have.
Remember, our focus is on you as an individual and our mission is for you to succeed. It's as simple and as profound as that.
Right from the start of this course you will be completely involved in the process of becoming a writer and understanding how to write a novel.  We'll be with you every step of the way and, together, we'll address everything you need to know.
Creating Writers will work on building on your weak areas and extending your strong areas. We will introduce you to each element of the novel-writing process and encouraging you to start writing that next great book!
And remember, whatever your skill levels, this course is open to anyone who is willing to dream big and willing to learn.
COURSE STRUCTURE
There are 8 modules in this course to be completed, plus a final exam. The course can be completed in six months to a year but don't worry if you need to take longer. This is a course that is built around you and your other commitments.
MODULE 1: Getting Started
Getting Started, Inspiration and Building Confidence. 
Most writers struggle with inspiration.  But once you have that initial gem of an idea, we'll give you tips on how to flesh it out into a plot and storyline.  During the course, we'll push you to further polish that initial gem into the pages of your book.
MODULE 2: The Four Elements
There are four elements that make up any novel: context, character, story and plot, and conflict resolution.  Understanding how they fit together is an important element in good writing.
MODULE 3: Structure
Reading a good novel is like listening to a classical symphony.  Between the loud, fast passages it should have its slower, softer interludes.  The reader has to have time to catch their breath and make sense of what they've just read.
MODULE 4: Voice
Books need authenticity to engage with readers.  You have to find that authentic voice.  Your readers must believe in your "voice" and, to speak with credible authority, you must find a voice and tone that suits you and your book.
MODULE 5: Character
Character is key element. We all love good characters – whether that character is Frankenstein or Sherlock Holmes.  Unless we are drawn to a character (or utterly repelled!) we can't engage in the story.  Plastic characters or lazy stereotypes simply won't do.
MODULE 6: Research, Audience and First Lines
For a book to be successful, it has to find a buying audience.  Before you put pen to paper, that means knowing clearly who your book is aimed at, making sure that you've done your research and, as a very first step, writing that killer first line.
MODULE 7: Language, Tense and Narrative Angle
We all write in different styles, and that's part of the pleasure in reading different novelists. Part of that pleasure comes from how they describe things, and how they use language to move the story forwards. Some novels are written in the third person.  Others are written in the first person singular.  Some novels are written in the past tense.  Others in the present tense.  What's right for your book?
MODULE 8: Dialogue AND Narrative
It's something we do every day.  We have conversations with family, friends and complete strangers.  Yet writing good dialogue is surprisingly difficult.  How much to write down as dialogue?  How much to summarise as narrative?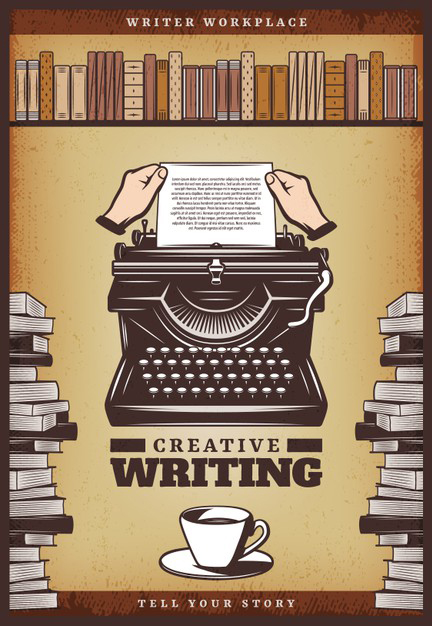 DIPLOMA
On successful completion of this course you will be awarded a Diploma Certificate from the Creative Design School, which is equivalent to a Higher National Diploma (HND) Level 5, Diploma of Higher Education, and EQF (European Qualifications Framework) Level 6.
ENTRY REQUIREMENTS & FEE
The only entry requirements needed for our Diploma Course is that you have access to the required software, Microsoft Word, and a passion to write creatively! You need have no specific writing experience. The fee for this course is £750, which can be paid in two instalments, with the second instalment due after three months of starting the course.
You can also enrol with us at any time of the year – it's that flexible! And rest assured, Creating Writers focuses on each individual student.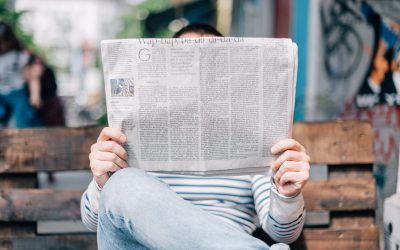 Charlie Laidlaw is a former journalist, author and tutor at Creating Writers. Many of us are a little daunted at first by having to write a story or press release for a newspaper or magazine. We worry that we can't write well enough and that will reflect badly on us...
Not sure if this course is right for you? Contact us below and we will help guide you.
Ask us about our Creative Writing Diploma Course